After 21 years, my wife Renee and I have sold our home in Cambridge Chase. This was a very emotional decision to make as we raised our 4 children in this home. We didn't have a clue how much was involved in selling our home when we began this venture but we definitely do now. If we can pass anything on to the Cambridge Chase community (that we love so much), it would be if you ever decide to sell your home, definitely call Carol Shroka, the owner of CS Real Estate. Not only does she have a passion for this community and in getting her clients the highest value possible, Carol has nearly 20 years of industry experience to offer and applies this vast experience in everything she does. She truly gives 110% to everyone that she does business with.
Carol guided us through every phase of our sale while always advocating our best interest. She is truly a rock star! Her response time (via calls, text, email and every form of communication) was beyond belief. While she represents dozens of clients at any given time, she manages to make you feel like you're the only one. She stays on top of everything and doesn't leave any stones unturned. We had high expectations of her and she exceeded every one of them. Every issue that we were faced with seemed to spark energy in her to find a positive solution.
An extremely unique value added service that her business provides (among several other things which you will witness after hiring her) is a pre-inspection of your home. Her husband Mike has 30 plus years of experience in residential and commercial construction. He performed an inspection of our home that gave us a clear picture of what a home inspection involves. It allowed us to make needed improvements prior to listing the property which definitely saved us money. If you need assistance getting things done, Mike and Carol have relationships with virtually every trade imaginable. While Mike doesn't do any of this work himself, they definitely know someone that you can trust to do a quality job at a fair price. We utilized some of their references and were extremely satisfied. There is literally not a single problem that could occur that they can't rectify in a timely and a cost justified manner. The nice part about this is that they make suggestions and leave the decision up to you about what you want to do (they guide and you decide). There will not be any pressure from their end whatsoever.
Carol has a keen eye when it comes to staging your home for sale, she knows how to make a lasting first impression. We followed her advise to the letter and were very impressed with the finished product. Our home looked amazing.
I have been a CPA for 28 years and have advised hundreds of business owners about various aspects in their businesses. I cannot think of a single thing that Carol could be doing better. She will guide you, be your advocate and handle your side of the transaction with loyalty, class and respect.
Selling your home is an extremely stressful experience but it would have been completely overwhelming without Carol's involvement. You need someone who is experienced, ethical, professional, organized, respectful and intelligent. She has all of these qualities. I just want Cambridge Chase owners to be best served which is why I have taken the time to communicate this with you. Carol will not disappoint you and I promise you that you will be happy that you chose CS Real Estate!
Dan Schleiter - Aurora IL
_______________________________________________________________________
Carol is a fabulous agent who is professional and trustworthy! She is highly skilled in advising and assisting with resources for the homeowner to make their home present as beautifully and well cared for as it can be. Carol is very knowledgeable about changing needs, wants, and trends in the housing market and relays that information to the seller to make the most of their sale. One can not go wrong listening to her brilliant advise. No one will work harder to help you sell your home than Carol Shroka!
RS - Aurora IL
_______________________________________________________________________
Carol is the most excellent agent I have ever dealt with in real estate – bar none. Working with her is a true privilege. I have moved often in my lifetime and have never been more satisfied with an agent's efforts on my behalf. To say she is a hard worker & that there's nothing she wouldn't do for you is an understatement. She listened carefully to our needs and did all that was necessary to ensure our happiness. Her respect, professionalism, and concern for sellers, buyers, fellow agents, etc., is truly admirable. Not for a second would I hesitate to recommend her efforts on your behalf.

MTK - Downers Grove, IL
_______________________________________________________________________
Carol and her team are absolutely fabulous. As a first time home seller, I depended on her to guide me through the stressful process and she did not disappoint. In every aspect, (staging, listing, showings, contracting, closing and even moving), her guidance and availability were above and beyond exceptional. This woman knows her stuff!!!! She gets you the information you need to make knowledgeable decisions, and her wealth of experience is invaluable. It was a pleasure to work with her and her team. I could not be happier with the results, and I highly recommend her realtor services.
Pam Stelmaszek
_______________________________________________________________________
Words do not come to mind to describe our wonderful agent, Carol Shroka. Suffice it to just say......a one in a million agent. She has her clients first and foremost on her mind. Always ready with an answer whenever we had a question. Goes out of her way to help her clients. We could go on and on with her amazing capabilities and her dedication to her work. All the very best to her in the coming years and a better agent will be very hard to find.
Mir Khan
_______________________________________________________________________
---
We had a wonderful home buying experience working with Carol Shroka. Carol assisted us patiently for over a year in finding the right home. She made us feel comfortable throughout our search for our dream home. She put absolutely no pressure on us and provided the guidance when needed. It was a crazy ride, but we were finally able to buy a beautiful home that met our requirements, was in great neighborhood, and within our price range. She is knowledgeable, kind and always prompt in responding to our queries by calling, emailing or texting. She made sure everything went perfect and ensured that all things were addressed in a timely fashion, making the closing process easy. She even helped us out after the closing when we planned on making some renovations to our home. We had a great experience with Carol and we highly recommend her to anyone looking for a realtor.
Thanks, Chandra Patel and Nivi Patel
---
We were first time sellers and had no idea what we were doing. We needed someone willing to hold our hand. When we first met Carol she literally said she would hold our hand. Right then we knew we had the right fit for us. At that moment we put our trust in Carol and never looked back. Not only does she get it done, she gets it done right. From the sales presentation, to the marketing, to negotiations to just showing up when you need her most, and everything in between. She's there for you every step of the way. Each aspect is handled with an impeccable sense of detail and knowledge. Nothing gets missed. She is truly a full service realtor with a genuine devotion to her clients. She not only sold our first home, but then helped us buy our forever home. We couldn't be happier and are so thankful we put our trust in Carol.
Jeff and Kristin Pierce
---
As everyone knew that selling your home and buying another home is one of the most stressful experiences and that's where you need to look for "The best Agent" who will take all of your stress and get the work done in quick and most efficient way. And that best agent is Carol Shroka.
Dear Carol,
Where do I start from? You are absolutely someone we would always want on our side. We wanted to thank you for all of your generous help in selling our house as well as in buying other house. You, your Husband and your Daughter helped us in every path during this 2-3 month of journey. We could not have achieved our goal without your kind support. Feel like you guys are family to us. Once Again thank you for everything that you have done for us. We are very fortunate to have you as our realtor.
Sujal and Varsha
Some side note regarding Carol's skills and strengths……
Within 2 days after signing her as our realtor……She turned our House into Model house. And guess what my Wife said to me….do we really need to look for another house? Within 4 days we got multiple offers and we end up selling our house to the highest offer. We got 4 weeks of closing time and within that time period we also bought our house with the help of Carol. How that happened….we couldn't believe that. All credit goes to Carol. That's how she works!
_______________________________________________________________________
---
We highly recommend Carol Shroka and her team at CS Real Estate. Carol Shroka is professional, energetic, detail oriented and motivated to sell your home and help you purchase your new home. Due to Carol's strong work ethic and connection to the community, she knows intimate details of every listing in the area. There are no agents who know the surrounding neighborhoods better. When marketing your home, Carol is creative, aggressive and confident in the plan she develops with the seller.
Carol Shroka was instrumental in the quick sale of our home, and sold it at a great price in an unpredictable market. Carol is remarkable at staying ahead of the market, which turned out to be invaluable to us.
Carol Shroka and her team offer a full-service experience. From selling our home to buying our new home, Carol assisted us every step of the way. We recommend Carol without hesitation. She is the best of the best.
Bill and Leanne Moore
---
If you want to get your house sold, Carol is the agent you want to work with.
My husband and I moved to Washington, bought a home here, and decided to sell our home in Aurora. I contacted Carol because she was the agent who sold the home to us, and I remember that every home she represented stood out in presentation/quality and received many more showings than other properties.
She understood our situation and our need to get it sold as soon as possible (so we wouldn't have to carry two mortgages every month). As soon as we contacted her, she conducted a thorough analysis of the market, how our home would fare in that market, and a list of recommended repairs. Her husband's home inspection knowledge saved us so much money as he continually provided honest evaluations and inspected the quality of any work done to the home.
Our home turned out to have A LOT of things that needed to be taken care of due to 3 years of tenants living in it. It was a huge job, but Carol was able to take care of everything within a timely manner. She has so many years of experience in the field that she truly knows how to handle every single task/situation that arises. Carol recommended and helped schedule contractors who did excellent work at discount rates. She would also inspect the work and ensure the quality of the work met her high expectations.
While the market was very slow at the time we listed, we still received a steady traffic of showings. Carol transformed our home to look so warm and inviting that when I saw the pictures myself I secretly wanted to move back in! Carol is also one of the most organized people I've ever worked with. She had documentation for our home from the previous owners and was able to use some of that information once we were under contract. Being in a different state and trying to sell our house I thought would be such a headache, but Carol put my worries at ease immediately and she truly took care of our home like she would her own. When our home finally closed, we were ecstatic. We cannot thank Carol enough for her hard work!!
Kimberly Ho
---
RE: 2031 Yellow Daisy Ct., Naperville IL 60563
-----Original Message-----
From: Carol Johnson
Sent: Wednesday, August 27, 2014 2:03 PM
To: Carol Shroka
Cc: Chris Johnson; Laura Inendino; Anthony Inendino; Anna Wilhelmi; Mike Bedore Subject: Thank You!
Hi Carol,
I wanted to thank you for all your help with the sale of the Yellow Daisy Court townhome. You went above and beyond and your personal efforts were outstanding! I can't thank you enough for all your guidance and help with every item that surfaced. This was a whole new process for us and you simplified and coached us every step of the way. You are one of the best realtors I know.
I also highly regard the lawyer and all the contractors you recommended – all professional business resources. Anna Wilhelmi was a pleasure to work with and we enjoyed getting to meet her at the closing. We had some good laughs! Chris and I were thrilled to meet the new owner and his dad – great people! We all got along so well and it felt good handing over the keys to them. You know our parents and their home was very close to our heart…
It was nice getting to know you, not only on a professional basis, but on a personal level as well. We would be privileged to use your services again if we or someone we know are selling a home.
Thanks again, Carol Johnson
-----Original Message-----
From: Chris Johnson Sent: Wednesday, August 27, 2014 2:35 PM
To: Carol Shroka; Carol Johnson
Cc: Laura Inendino; Anthony Inendino; Anna Wilhelmi; Mike Bedore
Subject: RE: Thank You!
Hi, this is Chris,
I would like to second this, Mike Bedore told me "she'll sell this house in three days". A bold statement I thought but sure enough she did. Thanks Mike and thanks Carol! Carol you did an amazing job.
I doubt you do, but if you ever need a reference I'm your guy. I would say "… I know a woman who can sell your home in a few days with very little participation and headaches on your part". What more do you want?
Dare I say it, Carol Shroka is, "The Best"
Thank you, Chris Johnson
-----Original Message-----
From: Anna M. Wilhelmi
Sent: Wednesday, August 27, 2014 2:48 PM
To: Chris Johnson
Cc: Carol Shroka; Carol Johnson; Laura Inendino; Anthony Inendino; Mike Bedore
Subject: Re: Thank You!
Carol, Chris and Laura, it was a pleasure working with you as well! And I say diddo, Carol Shroka is amazing and is THE BEST!!!
Respectfully Submitted,
Anna M. Wilhelmi, Attorney at Law
-----Original Message-----
From: Laura Inendino
To: Carol Shroka
Cc: Chris Johnson; Carol Johnson; Laura Inendino; Anthony Inendino; Anna Wilhelmi; Mike Bedore Sent: Wed, Aug 27, 2014 4:36 pm
Subject: Re: Thank You!
Carol,
My sister, Carol, & Chris summed up everything perfectly! A huge THANK YOU for handling the sale of our townhome in such a perfect way! From the beginning you were so pleasant to work with, so very knowledgeable & made everything so easy for us! You showed us the greatest respect for our townhome which we held so very dear to us! Everything worked out so smoothly, quickly, & so happy with all of the results. I would recommend you in a heartbeat, thank you so very much!
Sincerely, Laura
Sent from my iPad
-----Original Message-----
From: Anthony Inendino
Sent: Wednesday, August 27, 2014 5:00 PM
To: Laura Inendino; Carol Shroka
Cc: Chris Johnson; Carol Johnson; Anna Wilhelmi; Mike Bedore
Subject: Re: Thank You!
Carol,
Although we never met, I got to know you through our phone conversation, and I was kept in the loop of all the correspondence related to the sale of the townhome. I totally agree with all of the comments in the previous e-mails. Your professional and honest approach in the entire townhome sale process was first class. Some people make great promises while others "deliver". You delivered on everything, and we are very thankful.
Sincerely, Anthony Inendino
---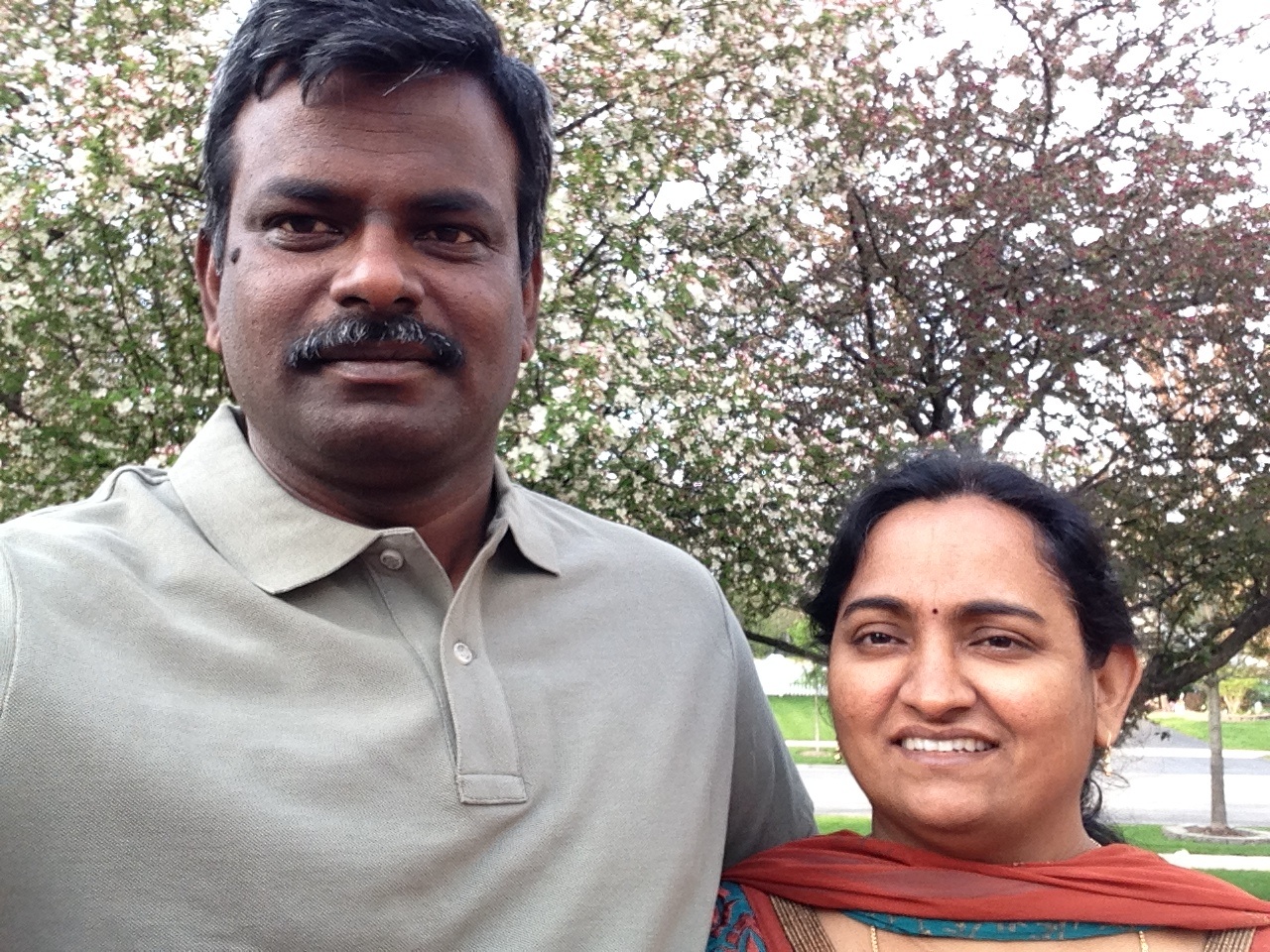 Dear Carol and Mike,
I really enjoyed working with you both and what an amazing pair you are. When I was not able to sell my home last year (2013) it was most distressed time for us. Finally I met most honest and integrity person (You :) and able to sell my home in no time with a multiple offer situation.
I always admire you for your multi talent and integrity and the way you raise your kids and I always show your daughter as an example to my own teenage daughter.
My special thanks to Mike who spent a lot of time inspecting the home to make sure everything in order which saved tons of money.
My advice to the new home buyers and sellers is Carol is the person you are looking for… she knows what to do and how to do it. Home selling is not just listing in the MLS and selling like most other agents do. She spends a lot of time staging the home before bringing it to the market. She has cost effective solutions that make a seller comfortable with this process. I saved handsome money with the solutions and services she offered.
I don't know what else to say … for me and my family it was an amazing experience working with you.
Thanks, Sreeni Pitti
---
From the moment my wife and I met Carol and Mike Shroka, we knew they were the right team to help us sell our house. Their personable and professional demeanor along with their experience in the real estate market sets them apart from all others. Carol did her homework and researched all the comps in our area to come up with a reasonable listing price. She artfully staged our home to make it stand out from the rest. Mike, Carol's husband, is a contractor by trade. He analyzed my home and gave me a comprehensive list of what I needed to repair in order to preempt home inspection issues. The bottom line is that in a poor economy and during a less than productive time of the year, Carol and Mike Shroka helped us sell our house in 12 days! Together, Carol and Mike make an amazing team. My friend recommended Carol and Mike to me, and I have not been disappointed. Selling one's house can be a scary proposition, but Carol and Mike's leadership and guidance have made this a very pleasant and rewarding experience for my wife and me. I highly recommend Mike and Carol Shroka for all of your real estate needs! You will not be disappointed.
Dear Carol and Mike, I wanted to express how grateful Suzanne and I are about allowing us to work with you these last six months. Without you guys, this whole journey would have been exceedingly difficult. You both made it not only enjoyable but richly rewarding. Thank you so much for the countless hours you spent with us. We consider it a privilege to be called your clients but most importantly to be called your friends :-)
Jasen and Suzanne Beste
---
"Going above and beyond" is how I would describe working with Carol and Mike when selling and buying our new home. We were nothing but pleased with the effort, conversations and everything that went in to selling our home and looking to find a new home for our family.
Besides their warm personalities and being down-to-earth, they are very knowledgeable in every aspect of selling and buying homes. They make an excellent team and I would definitely recommend them to anyone and would personally use them again!
Kathy and Rich Kennedy
---
Working with Carol was an absolute joy from the very beginning! I had accepted a new job and we had limited time to sell our home before it started to hurt us financially. Carol guided us through the process with care and true desire to help us meet our goals. Her and Mike meticulously looked over our home and helped us make decisions regarding areas that should be worked on prior to it going on the market. The home was on the market for only two days before we had multiple showings and offers. I would recommend her services as a realtor to anyone looking to purchase or sell a home. I truly can't say enough!!
Thanks again for all you've done!
Pastor Tim Yach
Harvest Bible Chapel - KC
---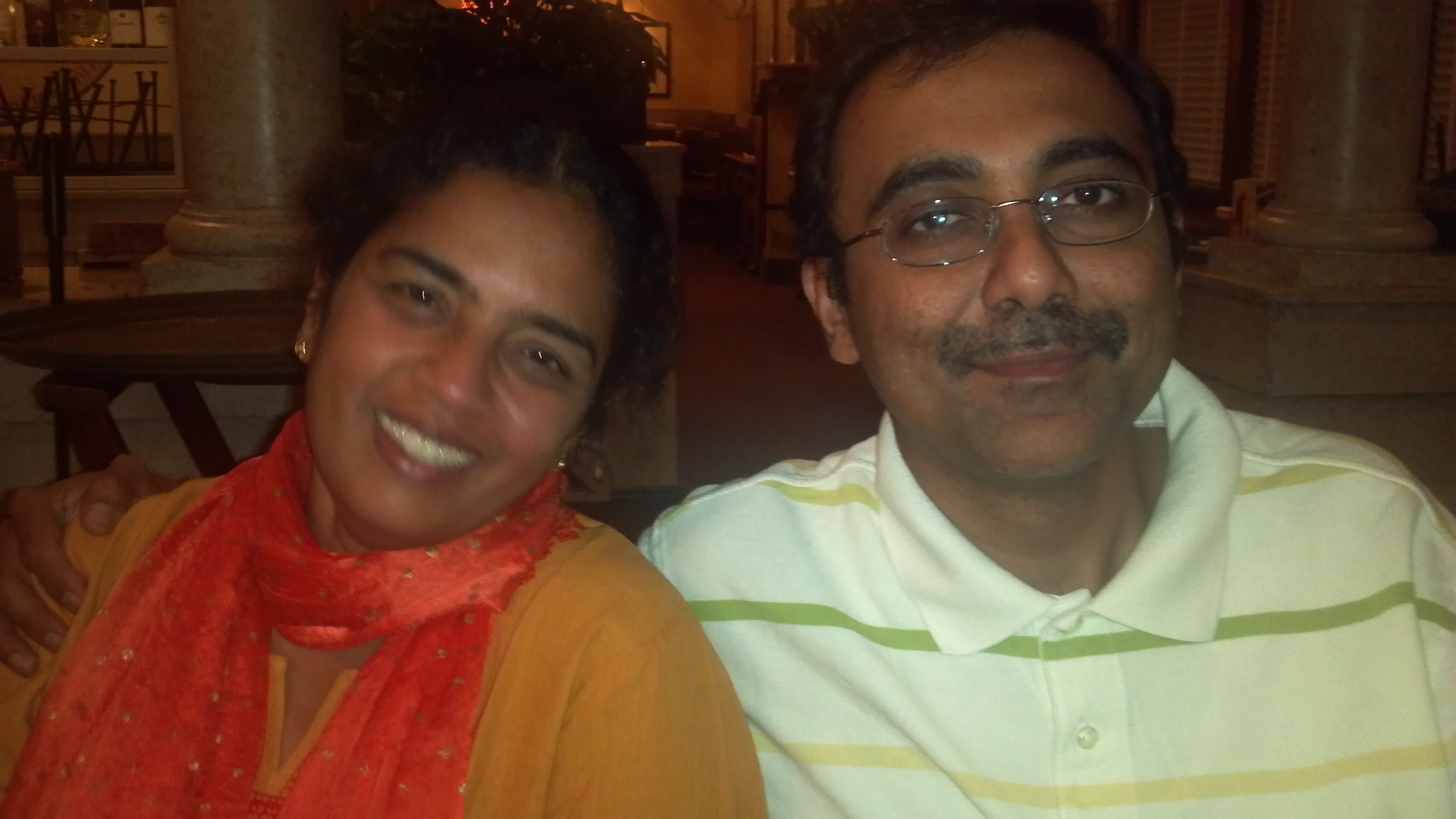 Carol and Mike Shroka came into our lives as a shining beacon of hope in this dim, dismal and gloomy housing market. We had been trying to sell our house for the last nineteen months and were beyond desperation. The CS Real Estate Team came, staged and SOLD. In less than six months! They defied that old saying, ` If it's too good to be true, it probably is.'
They are the best realtors a home seller could have. Starting with their eerily accurate market analysis, magnificent pictures and brochures, silently superb staging abilities and attention to detail, a homebuyer is left with little choice but to be smitten by your home and wonder of wonders, you have a SALE on your hands. One that only the CS Real Estate Team can make possible.
Nikhil & Geeta Bhagat
---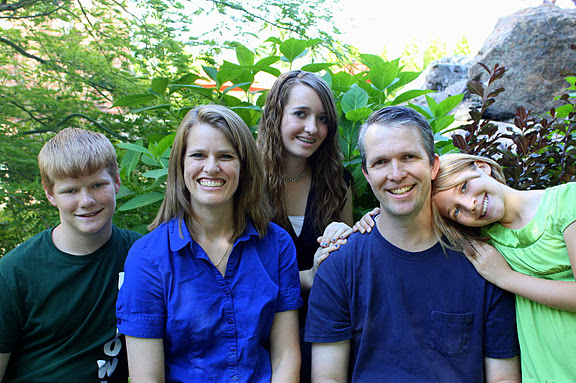 Christmas 2011 is one that I will never forget! God sent me the greatest gift! He sent me a Christmas Carol...Carol Shroka. She has not only been the BEST real estate agent we could ever hope for, but she also has become the BEST friend I could possibly ask for. Carol really was an angel sent from God for me and my family. The first picture she took of our property had the sun shining through the trees. Carol said, "That is your angel."
Let me start at the beginning. My husband got a job offer out of state, which necessitated either selling or renting out our house in Aurora. Every other agent we had talked to before had told us that we would need to do a short sale. So we had sought Mike and Carol out as rental property managers rather than real estate agents. We figured we would wait to sell our house until the market improved. Carol did her homework and gave us a detailed analysis, showing us why we should sell now rather than wait. And the price she recommended we list our house for was unbelievable. It was so far above the other recommendations we had received that we almost thought Carol was crazy! Really, we were overjoyed at the thought that maybe we could sell our house without having to do a short sale. We had actually prayed for this.
Carol and Mike told us that they would run as fast as we were ready for. And boy did they take off!! What a crazy, yet joyous ride we had!! I cannot remember now all the things we did to get ready to put our house on the market, but Mike and Carol were there every step of the way, giving us support, guidance, and direction. They had everything lined up, from carpet stretching to professional house cleaning to carpet cleaning to painting. We also had our maintenance guy come in and fix all the things Mike found that needed to be addressed. Mike knows exactly what the inspector will look for. So we knew that we could go on the market with confidence.
Probably the most amazing and unique thing that Carol does for her clients is staging the home. I have NEVER heard of any other agent who does that! Carol spent hours on our house. She started off taking preliminary photos that she then took home and studied in order to plan exactly what staging items would go where. Then she arrived at our house with bucket loads of the most beautiful decor imaginable. She turned our home into a model home which was such a joy to live in! I truly felt like a queen in my own home. I could not believe all the time and (personal) money that Carol put into turning our home into the castle it became. She truly has a gifted eye for beauty and art. Not only did Carol work her tail off staging our home, but she came back three times (at least) in order to capture the best shots of the finished product. I think she took over 1,000 photos. Now that's dedication!
Due to the combined efforts of Carol's team, we literally sold our home after the first showing, just one week after going on the market!! That is unheard of in today's market! That is the miracle that God brought to us through the wonderful work of Carol and her team. I still tear up when I think of the marvelous grace of God in bringing Carol and me together. Not only was she a God-send in getting our house sold so quickly, but she has become one of my greatest friends. She is one of the most sincere, kind, giving, talented people I know!
We received the offer on our house at the end of November. This past Christmas was different from any other. We did not put up any Christmas decorations. We borrowed a two-foot tree from a friend. But our hearts were turned toward Jesus in a new way. We were filled with faith, hope, and His love as we reflected on the many mighty miracles He has shown us.
Today was the closing on our house. Even though that chapter of our lives is closed and we have moved on, I know that Carol will always be there for us. She is my friend now and forever. Thank you, Carol, for everything!! My family and I love you and yours. You are amazingly good people. May God bless you always.
Sincerely, Bonnie Liddell
---
If you are looking to get your house sold, then I highly recommend Carol Shroka as your agent. She is warm, friendly, assertive, persistent and genuine.
I first met Carol while going through an open house for a home she was showing. I was very impressed with the way the home showed. I thought perhaps this was just an exceptional home. It turns out that all of Carol's listings show this way.
If you bought and sold homes before, believe me, you have not experienced the likes of Carol Shroka. She does not simply put a sign on your front lawn and wait for people to call for showings. The sale of the home seems to become her top priority. Your home will look like a model home when she is done staging it. She will be there for your every call, concern or issue. Need some painting, Carol's painter will be there ASAP. Some electrical issues, not a problem. A roof issue, Carol knows the best … On and on ….
Carol listed my home during the most terrible time in the real estate market. Additionally, my home's exterior was dry-vit, making it more difficult to sell. Carol took more pictures of the home than I ever could have imagined. When the listing was ready and hit the market, and I had ten showings that very first week. Other listings in my neighborhood, listed by big name realtors, were sitting vacant. I was pretty impressed. The home sold within 30 days, at $14,500 over my bottom price.
I had to be out of the home within 30 days. Once again, Carol to the rescue. She found me a perfect home within my price range. She was there to point out the pros and cons of each property, have estimates available on any services needed, and knew a slew of professionals that could assist with any issue that might arise.
As a single mom, I was scared of buying, selling, moving and everything these decisions entail. Carol took care of everything. Not only can I recommend world's best real estate agent, I gained an invaluable friend. Thanks Carol!
Ilene Gilson - 2363 Woodglen Drive, Aurora, IL 60502 - (630) 229-4242
---
The Shroka Experience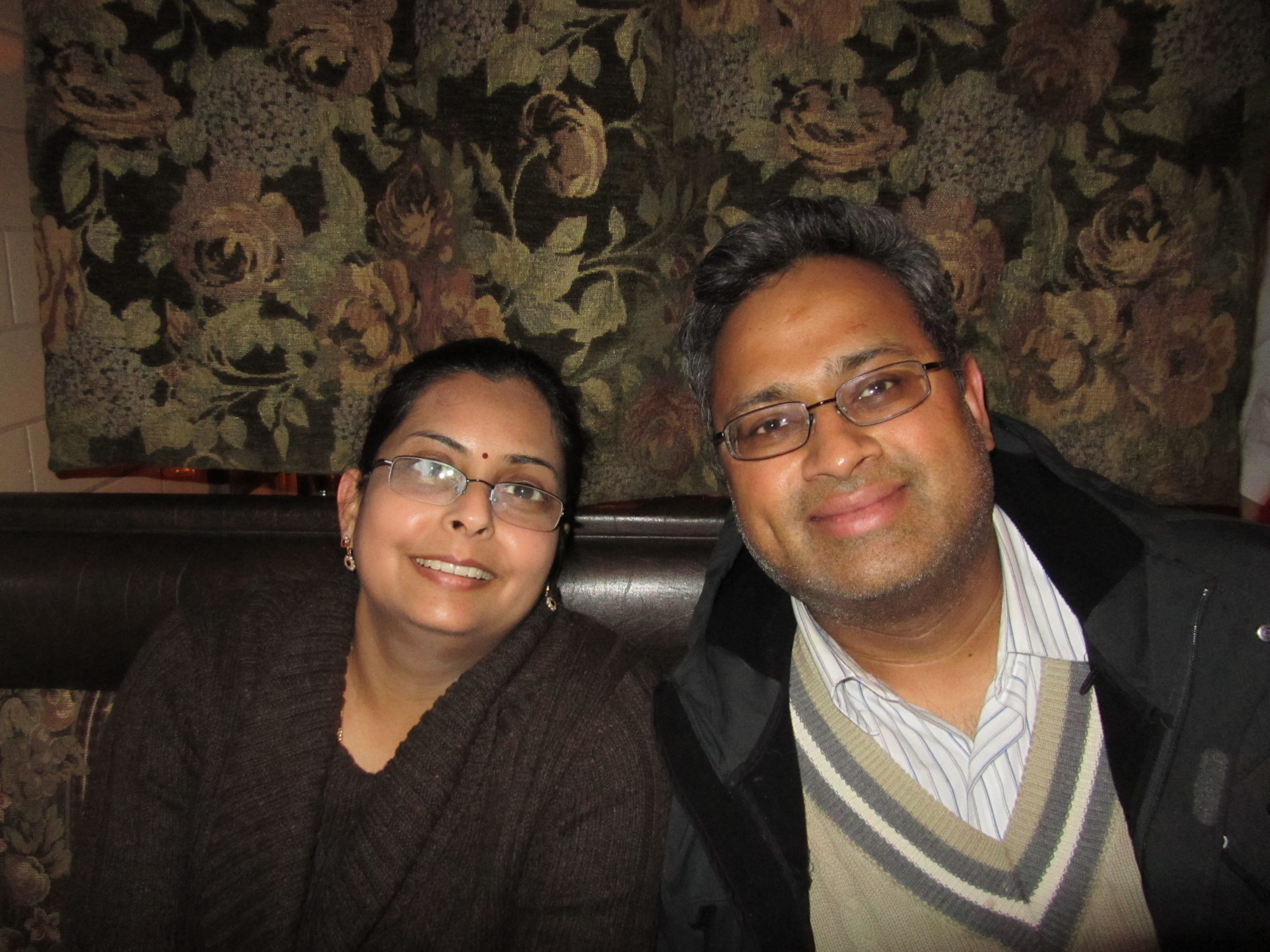 When we started thinking about selling our house, we felt that we were in for a haircut, financially, one of our friends' told us that if we needed to sell our house in this market, we needed to go with Carol. We were impressed by the recommendation, but little did we know that we would be a part of the Carol fan club in a few short months.
We have to go back five months, when, after several long discussions, and many months, we invited Carol and Mike over to discuss our intentions, to help sell our house. The very first meeting was interesting, informative and intimidating. But she walked us through the process with expertise and finesse.
In the very first meeting she provided us with comparisons, trends, target prices, commissions, and promised to provide full service
She followed it by doing exactly that, providing FULL SERVICE. In those five months, Carol
Analyzed the market and came up with suggested selling price
Organized an initial inspection under expert direction from Mike, her husband, an awesome gentleman with an eye for detail and hands on expertise to match.
Came up with a breakdown of repair and upgrade tasks

For us (the owners)
References to contractors who'd do the repairs and updates

Connected us to a seller for replacement appliances
Prepared the house for sale by

Helping and walking us through the very difficult and emotional de-cluttering process
Selecting colors
Shopping, buying and preparing fixtures
Staging – with her own supply of decorations that blended with ours
Bringing in service folks for

Deep cleaning of the house
Yard Cleaning

Provided us with reference to a very effective real estate attorney
Kept us motivated through the highs and lows
Orchestrated the closing process and delivered the funds to us and
Helped us in the weeks post closing with things that could be touchy for a seller.
If you are motivated to sell your house (or to buy one) and you need someone who'd be your friend, philosopher and guide throughout the process, even when you lose your own hope, patience and perseverance, then you have to go with Carol. She takes full service to a level that, in my experience, is unparalleled.
Thanks Carol, to you, Mike and rest of your team. You made the process look way simpler than it is.
Ganesh Nagarajan and Subashree Natarajan
---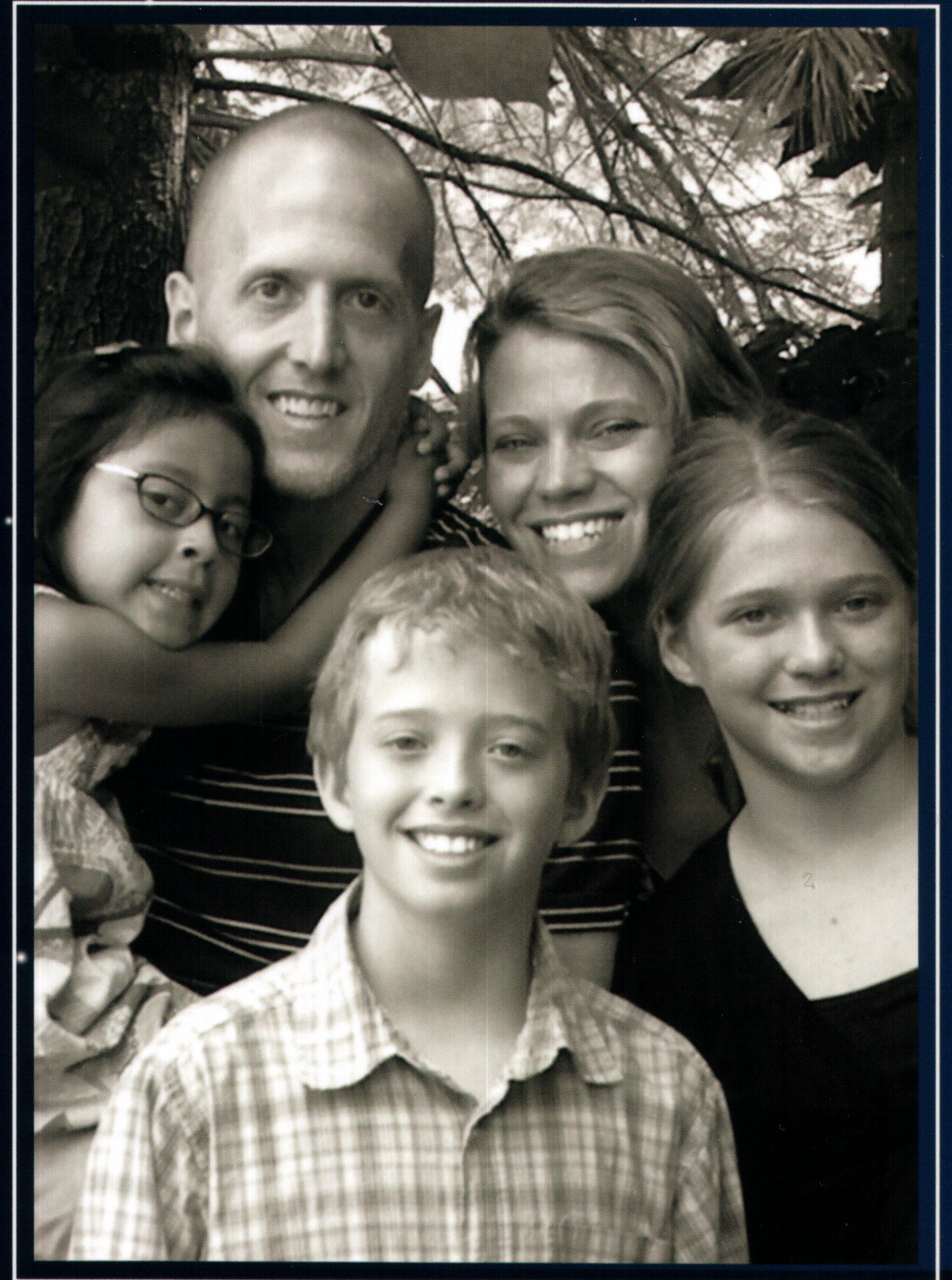 "To put it simply, we were blown away by the service, professionalism, friendliness, and skill the Shroka team provided us. We had no idea how helpful and involved Carol and Mike would be in preparing, staging, repairing, and showing our house. From the opening meeting to the final closing, the Shrokas had all the details covered and made our experience wonderful. We not only sold our house quickly and for a great price, our family made a lasting friendship. Thank you!"
Steve and Stacey Hoogerheide
---
We have had the opportunity to work with a handful of Realtors throughout the past 10 years, and none have ever been as attentive or concerned about our needs as Carol and Mike Shroka. Over the course of the past two years we had the pleasure of working with Carol and Mike through both a rental situation, as well as the purchase of our new home.
In addition to their exceptional service, they have an incredible support team in place that really made the entire experience stress free. Throughout the entire home buying experience Carol and her team took care of everything, while providing remarkable guidance, vast insight and a ton of laughs! We were completely taken care of in this volatile market and because of all of their hard work we ended up in the perfect house for our family. Thanks so much Carol and Mike!!!
Tracy & Jason O'Higgins
---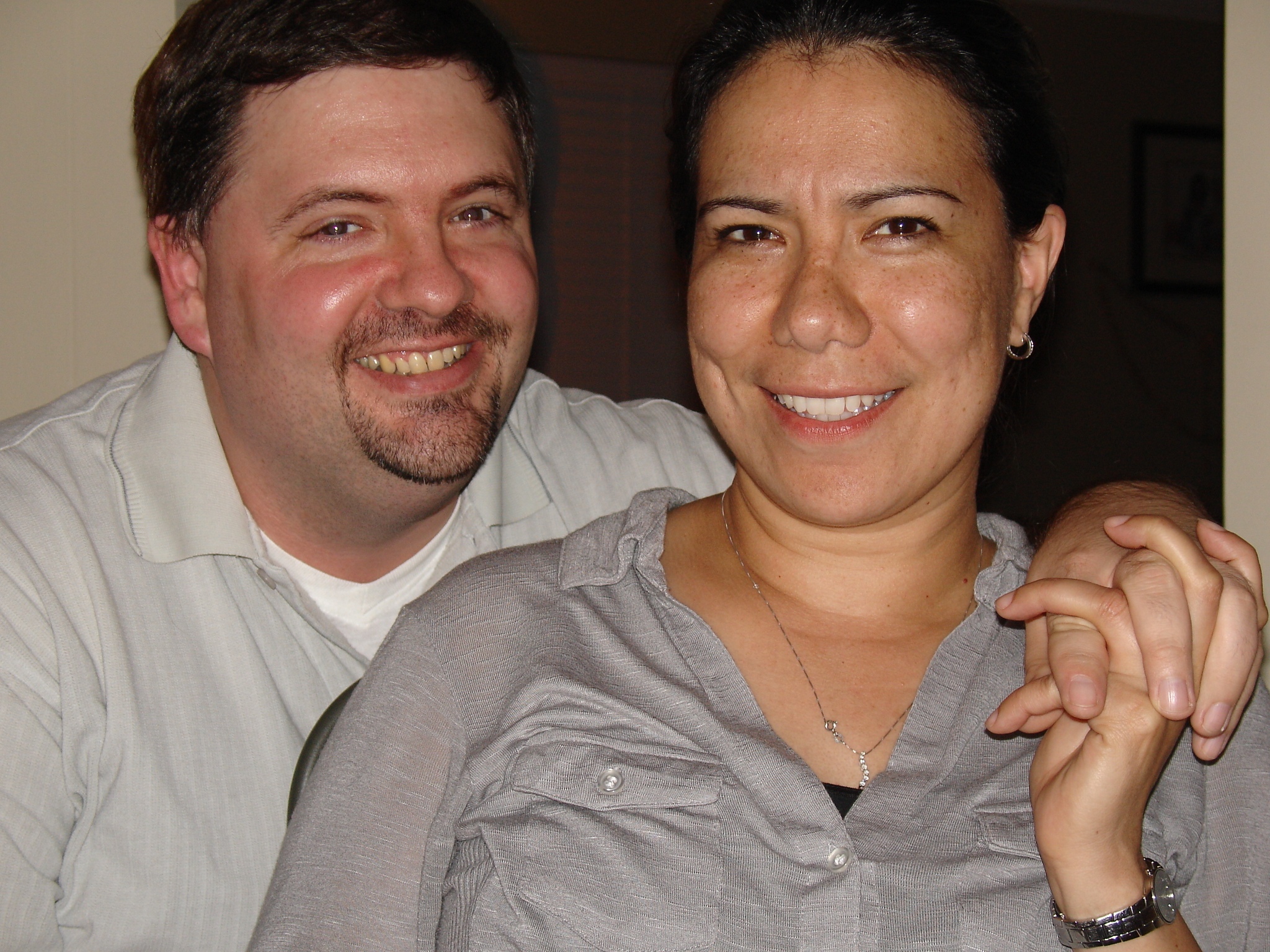 I can't recommend the CS Real Estate team enough. From our initial meeting they were the definition of trustworthy professionals that always demonstrated the utmost in integrity. Through every step of the process we were at ease knowing that they were always in control and that we were in the best hands possible.
I think CS Real Estate excelled the most when it came to selling our house in a very challenging market filled with competition. They quickly identified areas that we could improve to make our house the most appealing and helped us make those changes so that we were able to rapidly get the house on the market. They were the absolute best in the industry when it came to staging. Our house showed better than we would have ever imagined. We received great feedback and quickly sold our house. None of our neighbors could believe how easily and quickly we sold our house at more than what we originally planned. We give all the credit to the CS team.
When it came time to look for our new house, again they were very proactive, and extremely responsive to our quick deadlines. They listened to all of our desires and found the perfect house for us. They did excellent analysis on comparables and made sure we would not be paying too much.
In closing, CS Real Estate will be our first and only call whenever our next real estate needs arise. When thinking about the process, I am reminded of something that my wife and I both agreed on, that nobody else would give us this kind of service and it is solely because they were looking out for our best interests. We have told our friends and family about CS Real Estate and we couldn't recommend them more.
Sincerely, Bruce & Elena Kohel - Naperville IL
---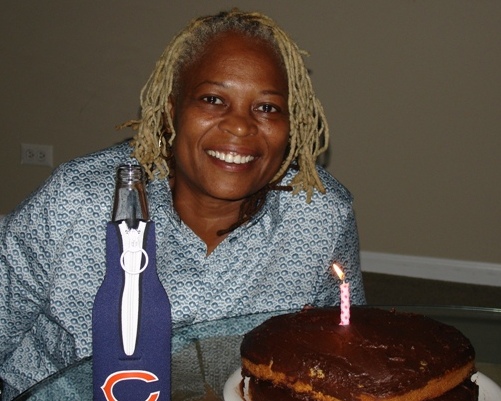 Thank you Carol Shroka for selling my home; I was not amazed at how quickly you sold it. The minute I wanted to sell my home, I knew I wanted CS Real Estate on my team. Throughout the years I have seen your "For Sale" sign go up around town. They came down as quickly as they went up. This was my first time selling a home; I was a little stressed about all the things I had to do in order to get the home ready for the market. When you decided to work for me, it was like having extended family helping me. I was most impressed with all the hands on experience you put into staging the home. There wasn't anything I needed or needed to get done that you and your team could not provide. I am amazed at how detailed and considerate you and your "Verizon" team have been (our little joke). Thank you for taking care of all the things you did for me when I was out of town. I also appreciated all the calls keeping me informed on the day to day details. I knew when I selected CS Real Estate I was choosing a good company to work with, you and your team are the best and it has been a wonderful experience working with you. The customer service you have provided has been fabulous. Carol Shroka, you have been truly professional from beginning to end. I now know what to look for when dealing with agents in this field (nothing less), You have set the standard high for your competitor. I was most grateful to know you and Mike. I thank you for allowing me to be a part of your family circle and for your endless hard work to make this sale happen. This has been truly a fantastic experience and I will never forget the both of you. I will always keep the light burning to remind me of the warmth and compassion you have passed on to me.
Thank you again.
Sincerely, Kathy Townsend
---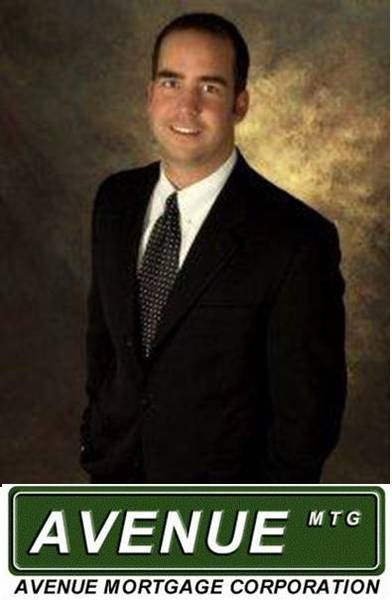 I have been in the real estate industry for 11 years and have worked with many agents, but Carol Shroka, I must say, is the first agent that truly puts blood, sweat and tears into her career. She is "the best agent I have ever encountered in the business." I have been in many of her listings within the past year and instantly knew that they would sell right away. AND it wasn't because of price. She truly has her own signature on each of her properties much like an artist with a painting. When I run into any person I know who is selling their home I instantly think of Carol Shroka because of her service; she is by far, WAY above the rest in the industry. I must say that her sales are not affected by the economy. I completely trust that she will give you the best options for your particular situation. She is truly a unique agent and will sell your home if you listen to her professional advice. Thanks Carol!!

Sincerely, Bill Pendley – Avenue Mortgage



---
Carol & Mike,

What a whirlwind this past month has been. Never did we think we'd see our house go quickly. It is certainly thanks to all your hard work, determination, and optimism that we are happily in our new home before the holidays. You were both such a joy to work with and we can't thank you enough.

Ryan, Layla, Lana, & Regan Bomstad
---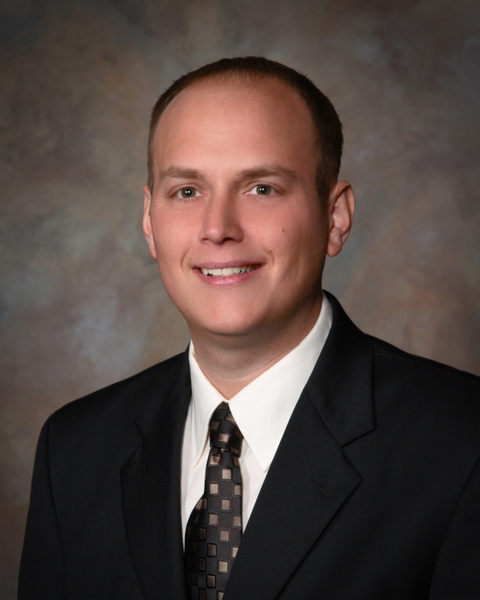 Carol and Mike Shroka did whatever it took to get me into my home. They are not only real estate experts but they take their job very personally. If you are looking to choose someone to represent you, either to buy or to sell your home, I have never seen a better real estate couple in the industry. A long time mortgage broker who actually introduced me to Carol, told me that he had never seen anyone work harder than her in the entire industry. After signing on with CS Real Estate, I can now personally and positively affirm that statement.

Being a corporate executive who flies more than 100,000 miles per year, I did not have time to mess with any of the details prior to getting into my home. Carol and Mike made everything effortless on my part with their vast array of business connections. After meeting with these guys one time, I was able to build a trust relationship that flowed through the entire process.

I can promise that you will not be disappointed choosing Carol and Mike. A first rate team, who runs a home buying process in a faith filled way that includes honesty, integrity, and never cutting corners. Once you decide to work with them I know that you will be as happy as I have been.

Sincerely,
Wesley J. Bolsen
CMO & VP, Government Affairs
Coskata, Inc.
---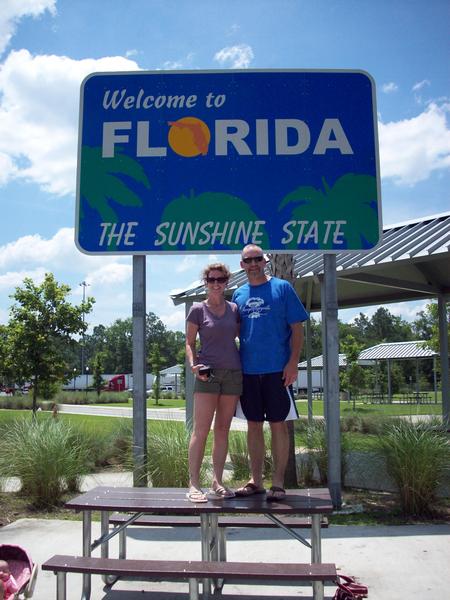 Carol Shroka………………where do I start? You have been a joy to work with and easily went from real estate agent/broker to friend! We had some trouble with our first choice in agents and you came in and cleaned up the mess with a continuous smile on your face. You candidly gave us a realistic look at the market and showed us where we should be priced and ended up selling our house in 9 days!!

You courted a buyer that I think would have walked away without your explanations and knowledge of the neighborhood. We are so happy that you were part of making a dream come true for us. We would highly recommend you to anyone considering using your services. The only bad part of the whole experience is that we never met while we lived in the same neighborhood as I know we would have spent a lot of time together!!! Come visit us in Florida!

Thank you for everything!
Holly & Ron Schwarz
---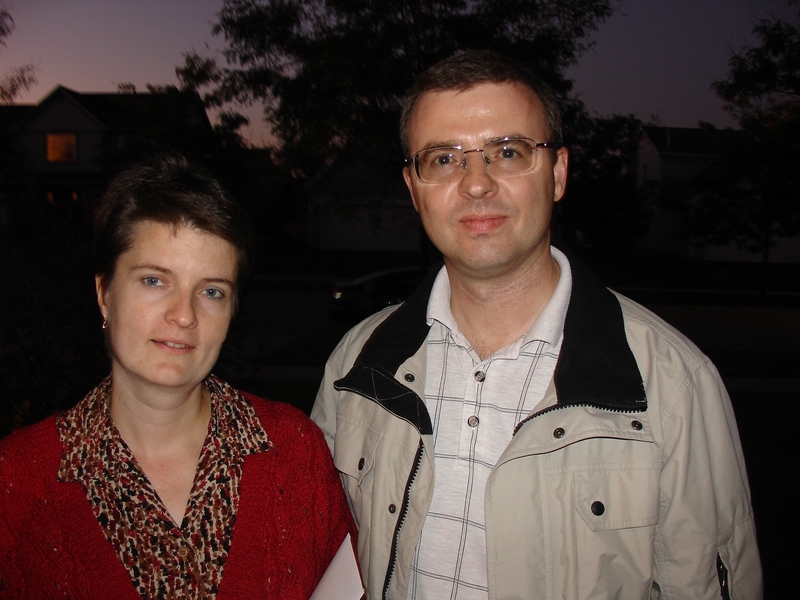 We had lived in our house for four years when I found a new job and we decided to relocate to Maryland. Over these four years the housing market had gone into severe downturn, and selling the house had become a great challenge. For us, the challenge was even greater because we needed to sell fast. Seeing houses sitting on the market for many months, we had realized that finding a really good real estate agent was a necessity. By the time we decided to sell our house, we had noticed that houses for sale in our neighborhood that had "CS Real Estate" signs were sold much faster than those that had "For Sale" signs by other agents. Carol Shroka was the only agent we had interviewed. Her professionalism and knowledge of the market had become immediately obvious during the presentation she gave us, so we decided to use her services without any hesitations. To say that Carol is a good real estate agent would be a severe understatement. She knows exactly what buyers are looking for and how to make any given house as attractive as possible to a typical buyer. First, Carol and her husband Mike advised us to have certain repairs done. These repairs were not very costly, but Carol and Mike considered them essential for selling the house. They even made all the arrangements with contractors, and the repairs were done quickly and effectively. Then, Carol and her team "staged" our house by rearranging the furniture and adding decorations. The purpose of staging (we had not heard of such a procedure before) was to show the house in the most favorable light. When we saw the outcome of the staging, we did not recognize our own house – it looked so different (in the good sense!), almost like a model house.

Carol also excelled in marketing our house. She made a lot of photographs of the house. These photographs looked professionally made and showed different parts of the house in the most attractive light. With these photos and skillfully written description of the house, the MLS advertisement looked beautiful! But Carol's marketing strategy involved more than just MLS advertisement. She created a website dedicated to our house. Apart from the photographs, the website included a virtual tour, description of each room, property documents, school and neighborhood information, etc. Carol also marketed the house via networking with other real estate agents. She had even arranged a showing before the house was officially on the market!

We had had a lot of showings, and were not surprised at all when we received an offer within just a few weeks on the market – the timing was perfect for us! Carol handled negotiations with the buyers excellently, and the house went under contract for the price we had hoped to get in this market. The sale of our house involved a relocation company, which added a lot of extra complexity to the transaction. We are very grateful to Carol that she agreed to work with our relocation company in spite of a significant amount of extra work involved (countless forms that needed to be filled in, signed, scanned and e-mailed back and forth). She handled this extra work beautifully. Sometimes she even knew what needed to be done better than people from the relocation company itself!

The sale went as smoothly as it possibly could. Thank you very much, Carol and Mike, as well as the rest of the CS Real Estate team, for the excellent service!

Michael & Katerina Pykhtin
---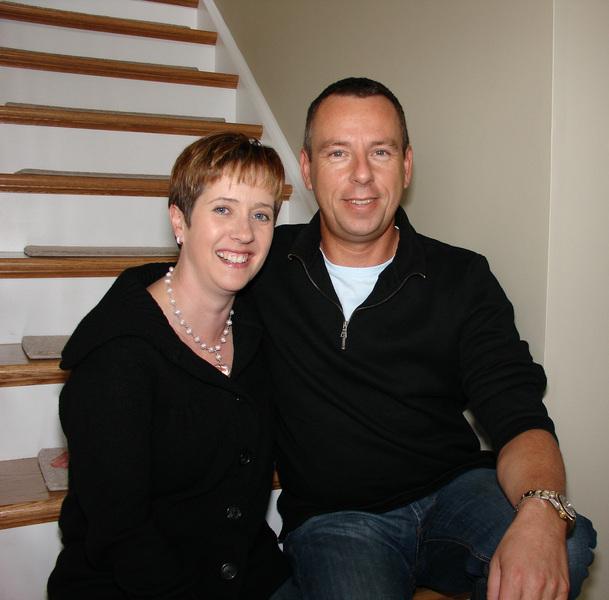 The process of selling a house is mostly, 'Stressful', compounded with not knowing what is going to motivate a potential buyer, and how you will ultimately 'cut through the clutter' of the many listings that the buyer has to choose from in today's market conditions. In summary, it is an emotional time of making difficult and critical decisions! Step in Carol!!

We had received many positive testimonials from our neighborhood friends on Carol's ability as a Professional Realtor and, without a doubt, she was the person most voted to 'make the sale' a reality. Right from the very start, Carol was focused on every aspect of the sales process, including the preparation of our home for optimum presentation. Carol's intimate knowledge of difficult market conditions (which were at their lowest for a seller), and her attention to the smallest details, set the stage for what would be a high number of showings, including several multiple showings with great buyer feedback every time. Over the listing period Carol was relentless in her determination to sell our house; her tenacity finally achieved the desired result, and we were able to achieve our financial goal and finally relocate the family to Florida.

Carol was not only a Professional Realtor, but also became a good friend to Stephanie and me. If we had to do it all over again, Carol would be the first person we would call.

Thank you Carol for your outstanding professionalism, undeniable commitment, and ultimate friendship.

For those of you who ever consider selling your house, there is only one choice……Carol Shroka!

Cheers, Rhys & Stephanie Williams
---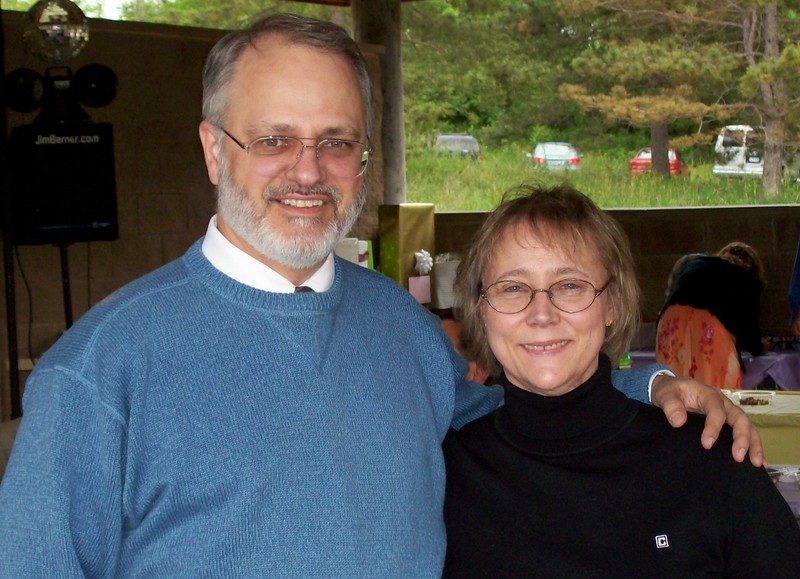 Having Carol Shroka of CS Real Estate sell our home was an amazing experience. We knew she was successful before we contacted her, because of the relatively short period of time it took for the CS Real Estate "For Sale" signs to change to the "Contract Pending" sign or the "Sold" sign within our neighborhood. In our initial interview, Carol was very thorough, competent, professional and personable. Throughout the experience we learned she was extremely organized and detail oriented. Not only did she have specific suggestions as to "what" decoration changes would make the best first impression for the typical buyer, she was ready and able to give specific, inexpensive suggestions on how to accomplish those needed changes.

A big advantage Carol has over other realtors is her husband Mike, who has worked for years in the home building and/or remodeling business. Mike's assistance and knowledge made making repairs to the home very affordable and doable. Carol brought in her interior design techniques, 5 professional cleaning ladies, a carpet cleaner, a landscape specialist, an HVAC specialist, a plumbing expert, and a patio specialist, all at relatively low costs to us. And a real estate lawyer to look out for our legal interests. Carol's list of useful contacts was so great, she even found a buyer for my 24 foot extension ladder! Incredible.

Carol coached us not only on the "set up" to find the buyer, but also on the follow-through, guiding us on maintaining the show-case appearance of the home, and when and what to start packing in preparation for moving out, and even who to hire as movers.

We put our trust in Carol's judgment as to what changes we should make to expedite the sale. And it worked. It only took 7 days to find a buyer to sign a contract and put up significant earnest money. And Carol's help did not stop there either. Thanks to Carol's knowledge, experience and dogged persistence, she kept the mortgage approval process moving forward in spite of changes in financing by the buyers. And on closing day, when it was discovered that one of the items on the building inspector's list was misunderstood and unaddressed, she and Mike provided a solution satisfactory to the buyers, allowing the purchase to go forward as planned, and at no extra cost to us.

This was a unique experience. I have never seen a realtor put so much of him or herself into the sale of a home I owned. I would not hesitate to recommend Carol Shroka as selling Realtor to anyone. Carol, you are an incredible, one-of-a-kind, real estate agent.

Terrence & Ann Reische
---
We'd like to thank you, Mike, Amber, and all of your associated service providers for the experience we had in selling and buying our home. Selling a home can be a pretty stressful experience, especially in a down housing market, but you reduced that stress significantly. It was clear from the minute you walked through our home that you knew exactly what we needed to do to sell our home successfully. Thankfully, we followed your advice, and in just over 20 days on the market, we had a contract on our home. We also appreciated the way you worked closely with the selling realtor to help us with the purchase of our new home. In both situations, we needed lots of guidance and advice on an array of issues from help with small repairs or maintenance to suggestions on home improvements.

We knew we had an advocate with you, but what we appreciated even more than that was your willingness to give us frank and honest feedback, even if it wasn't something we wanted to hear. Anyone who signs with you to sell their home will be getting a consummate professional with tremendous experience in the business and access to a competent network of service providers. We are very happy with the move we made, and we are truly appreciative of what you did to help us get here. Thank you!

Regards, Jorge and Kelli Diaz
Aurora, IL
---
Dear Carol,

We want to sincerely express our gratitude for all your effort, commitment and professional representation on our Naperville property. Based on the tough real estate market, your commitment to aggressive and strategic marketing was well served. We realize that this was no small feat with our home in the $1.5 million dollar range and plenty on the market. Your ability to network in any situation to push the sale forward resulted in a successful closing in only 6 months!

It was clear after our initial phone conversation that you were committed right from the beginning. Your tenacity and dedication to the listing of this property was a tremendous relief to us (and after working with two other realtors), we felt we were finally in the right hands!

Carol, we enjoyed working with you because you are a real communicator. Living out of state posed many challenges for us, but we always felt that we knew what was going on with our property and you always consulted with us as the homeowner. Whenever we needed a contractor or a service to keep the house in top-notch condition, you always made the arrangements on our behalf and proceeded along to make things right. Beyond numerous accounts, your judgment and follow-through showed impeccable integrity. We truly believe that your commitment to us resulted in a great relationship.

Thank you, Carol for giving us such a pleasant experience. I would recommend you and your team with the highest regard. There is definitely no substitute for integrity… and you keep it to the letter.

Gratefully,

Yvette and Kevin Berman - Naperville IL

2 3 4 5 6 7 Next