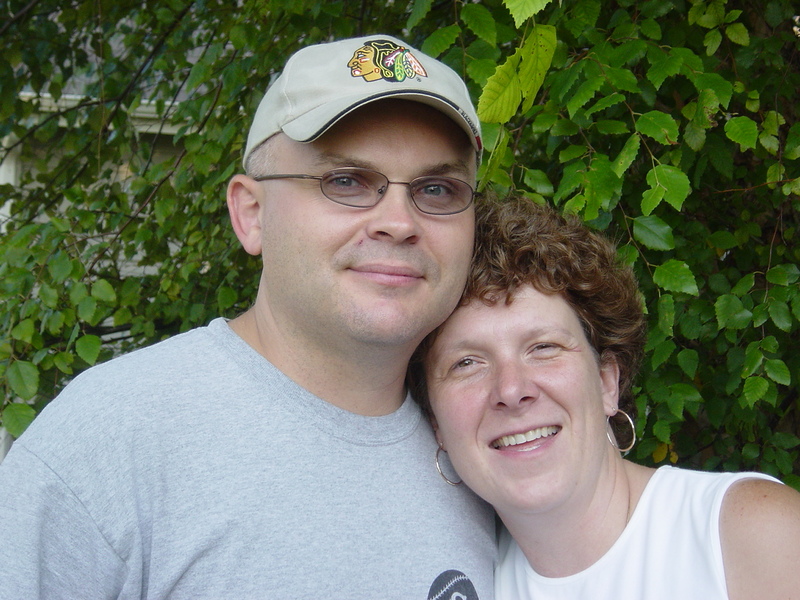 We would recommend Carol Shroka of CS Real Estate to anyone interested in buying or selling a home. From the first moment we met Carol, when she came to provide us with a complete market analysis, she made us feel comfortable and at ease. Thanks to Carol's knowledge of the industry and her advice on how to market and stage our home we were able to sell our home in just 25 days when the average market time was 60 days. The information and knowledge that Carol, Mike and the rest of the staff provided to us was invaluable.
Thank you all for helping us to realize our dream.
Sincerely, Jodi and Steve Bammer - Yorkville, IL
---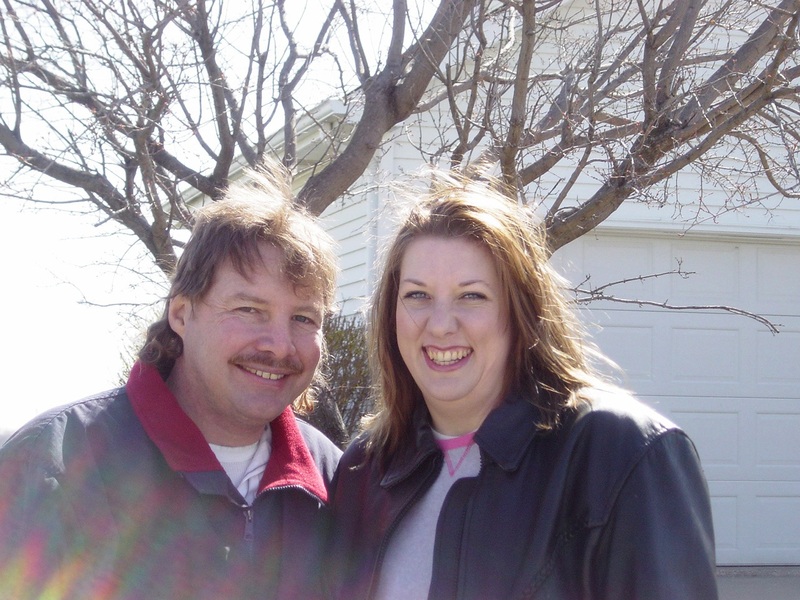 Carol,
"You really made a difference!! Thanks for your positive energy & total great spirit…consider yourself MOST appreciated!" We wanted to send you a huge THANK YOU so very much from the very bottom of our heart! We honestly can not tell you how much we appreciate everything that you did for us, from the minute we met you – you treated us with great respect. You were wonderful to work with! When we had any questions about anything you always got us an answer. Carol, you, MaryAnn and Anna made this process as smooth and stress free as possible from the beginning till the end, you have a wonderful team! Thank you again and may God Bless you and your awesome family!
P.S. Our new home is GREAT!
Love, the Reynolds family – Plainfield, IL
---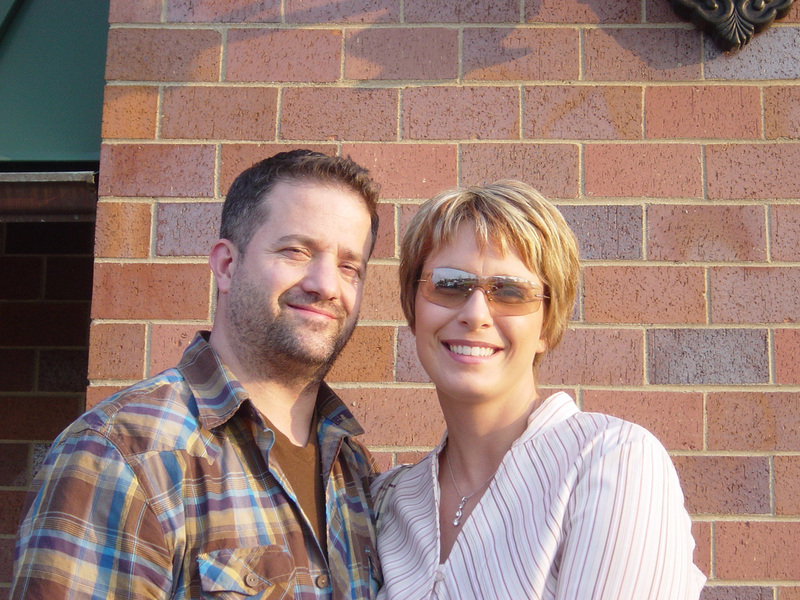 As a Special Agent for the U.S. State Department, my family and I move every couple of years to new cities throughout the world. This results in us buying and selling homes quiet often. Our experience during the process of selling and buying homes varies from horrible to great, and the most recent sale of our Plainfield, IL home was excellent, as a direct result of having CS Real Estate represent us. Carol Shroka and her staff do everything in their power to make the experience of buying or selling a home as easy on their clients as possible. During the process of selling our house I could not be home due to my work, Carol still made sure that everything ran smoothly in my absence. The extra effort that CS Real Estate puts into selling a home far exceeds any realtor that we have ever had with previous sales. CS Real Estate really goes the extra mile.
Prior to this year, the homes that we sold were sold during the housing boom, when it really did not take much work to sell a home. Our most recent sale was during the cooling of the housing market and CS Real Estate (Carol in particular) is the reason we sold our home in less than 45 days. On behalf of my family I would like to thank CS Real Estate, Carol and Mike for the great work that they did for us in selling our home, and without hesitation we would recommend them to anyone considering selling or buying a home.
The Haynes Family - Plainfield, IL
---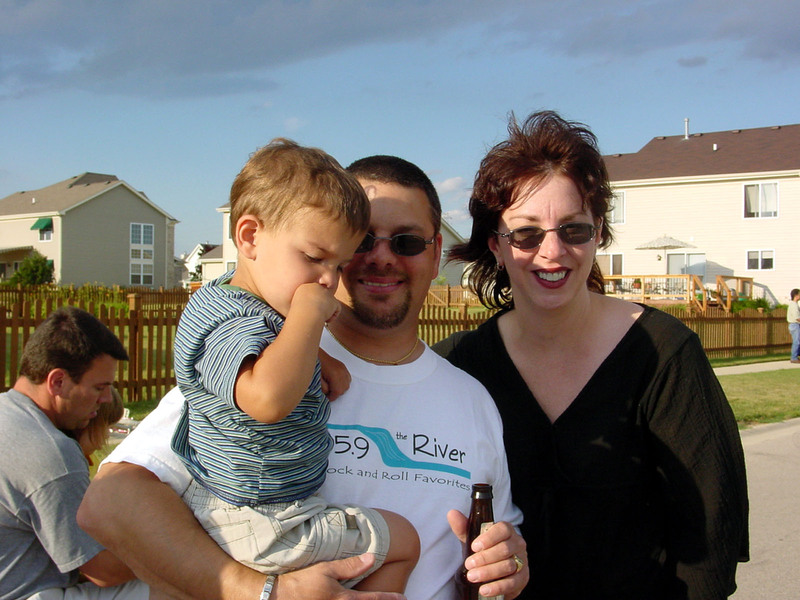 The decision to move out of our wonderful neighborhood was one of the hardest ones Nick and I had to make. Another difficult decision was if we should sell on our own or list it with a realtor. We have been neighbors & friends with Carol for 9 ½ years and made an appointment with her for her opinion. After consulting with her, Nick and I realized that we did not have the expertise, patience and time to sell our home ourselves. Carol listed our home with vengeance and persistence to ensure the home would sell in a very timely manner. Carol handled everything from setting up simple repairs to a full home cleaning before listing it. Our home sold in just 2 weeks, we owe that to the way she marketed the house and her commitment to us as well. We were very impressed with the service Carol provided. Thanks Carol! We will miss you!
The Capezio's - Plainfield IL
---
Dear Homeowner or Buyer,
It is my pleasure to recommend Carol Shroka and CS Real Estate to you. My family and I lived in Cambridge Chase from 2000 – 2006, during which time we observed Carol's dedication to building community in our subdivision. Every time a CS Gold sign went up on someone's front yard, it was only a short time before we would read about the sale in the newspaper. Carol quickly moved the homes and kept the prices in Cambridge Chase flowing upward. Additionally, every summer she organized HUGE subdivision parties that involved detailed planning. Neighbors gathered at Cambridge Chase Park or at Phillips Water Park for great conversation, fun, and awesome give-aways. Carol knows how to market herself and she'll know how to market your home, too.
Spending time with Carol is always a lesson in multi-tasking. I'm amazed at how she's able to take phone calls and faxes, while driving or working on the computer and still maintain a logical conversation with you about your individual situation. She's persistent and tireless and always working hard. Don't think for a moment that you'll blend into the crowd; if you're fortunate enough to have Carol represent you. She's always on top of the details. I once told her that watching her reminds me of the days when I waited on tables in college. Every table is at a different point in the meal and it's her job to bring the meals, checks, and drinks to the right table at the right time. Carol delivers the right words to encourage, tighten, strategize, fix or gain to the right people at the right times. I'm really impressed with her skills. She's an outstanding realtor.
Selling a home or buying a home is one of the top stressors in an individual's life. Your savings rides on how well you do in these transactions and that pressure alone can make anyone a little suspicious or frustrated with their realtor. I can honestly say that I didn't carry any of that weight on my shoulders with Carol. I knew she was ethical and a woman of faith – one human being to another.
I wish you the best on the choices ahead of you. My husband and I enthusiastically recommend Carol Shroka and CS Real Estate to you.
Sincerely,
K&J - Aurora, IL
---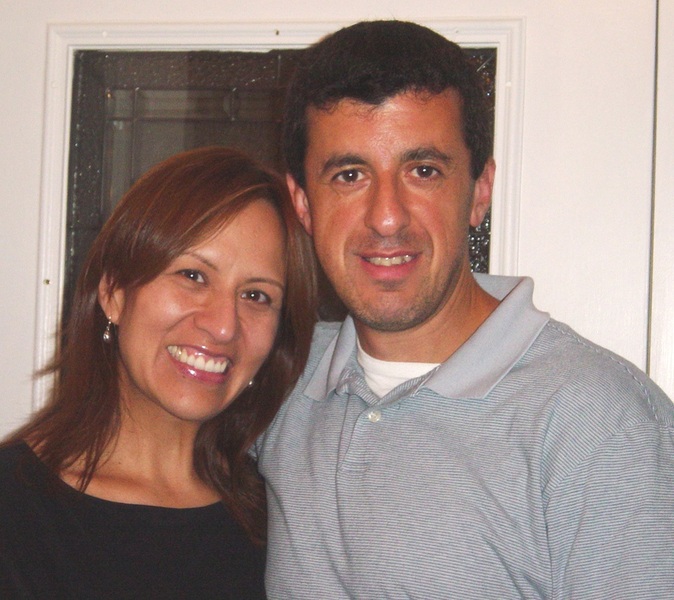 Our first knowledge of Carol was when we saw two of her "CS" signs in our neighborhood; before we knew it those signs said "SOLD." We were happy to know that she had sold those homes for a great price, which in turn made our home go up in value also. We had tried selling ours a couple of years before that but we were not very happy with the work the other realtors did. Their presentations were full of promises but ultimately no action was taken or special effort was put in. Basically it was just an MLS listing.
We decided to try selling our home one more time with Carol because of her results in our neighborhood. We liked her go-getter personality and her ideas to get our house sold so we hired her. Immediately we saw that she was different than the other realtors. She gave us great tips to make the house ready for sale. She had a crew come out to have the house cleaned, which we loved. Carol followed up on every lead and kept us posted every step of the way. Our house sold in 3 weeks for the price we were hoping to get. We were very excited and relieved because we had already bought another house and we couldn't afford to pay two mortgages. We have recommended Carol Shroka to our neighbors and they have had great results with her. Carol is a very hard worker; she doesn't take her listings for granted and does what ever it takes to get her homes sold. We were very happy to have selected Carol. She was always available to speak with us and was always very kind.
Frank and Rosa Restivo – Naperville, IL
(Former residents of Harbor Springs)
---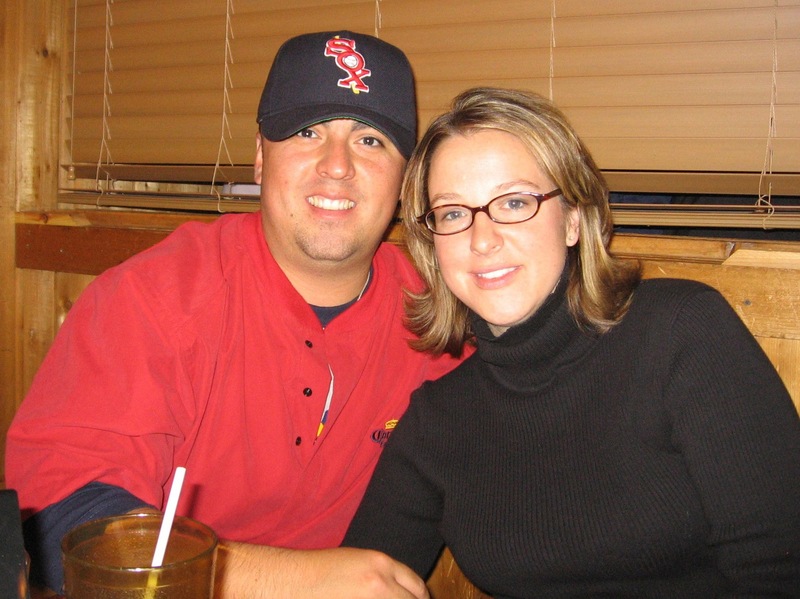 We truly feel that we have been blessed to have met Carol. This was our first time in the home buying process, and we felt overwhelmed. Carol took charge and made us feel so at ease. We could call her about anything and everything day or night. She found the perfect house for us, and fought hard to help us get it! Without her, we would not be in our home. We thank her from the bottom of our hearts, and have not stopped recommending her to others! Thanks Carol!
Hugo & Faith Lopez - Aurora, IL
---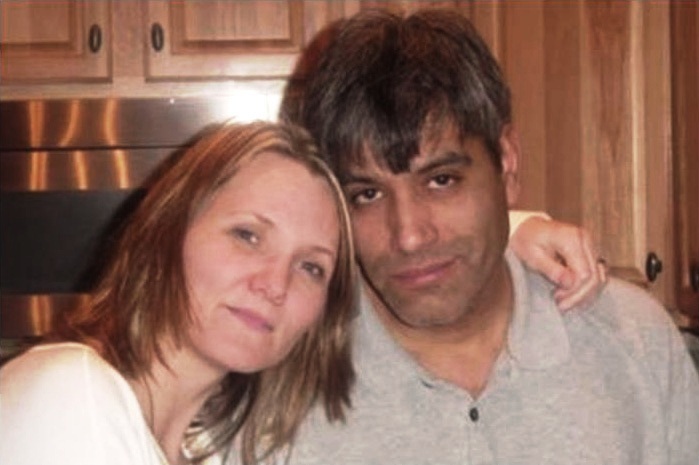 "Dear Carol,
We wanted to take a few minutes to let you know how pleased we are with the result of having listed our property with your Real Estate Company. Your advice was right on target and more importantly it got us the results we had set as goals from the beginning. Your market analysis was very thorough and enabled us to price our property so as to maximize our investment.
Carol, as you know we started out marketing our home FSBO and while we had started out with the benefit of your great insight and market analysis, we quickly found out that most buyers in the FSBO market ultimately will rely on an agent. We realized that we also needed an agent to level the field. In choosing you as our agent we took into account your tireless work in preparing the subdivision's directory, and your flawless execution of the yearly summer bash that we have enjoyed the last two years. We figured that someone with so much drive and organization was the very person we needed in our corner. You are a very knowledgeable broker and have tremendous insight in this subdivision. All the attributes that we considered in making the decision to list with you paid off with an offer two days after you began marketing the property.
We did not want to "sell" out the neighbors by going for a quick sale. Thank you for validating our belief that our subdivision was worth more than what some of the other Real Estate companies have listed and sold homes for. Please feel free to use us as a reference and do not hesitate to contact us for anything that you might need."
With the greatest appreciation, Miguel & Stella Solis - Bolingbrook, IL
---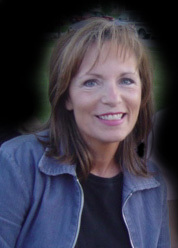 After 4 years of living in Cambridge Chase, I retained the service of CS Real Estate to sell my home. I trusted in Carol's conviction in pricing our home, which was much more than I thought I could list it for. Her conviction was backed by a very detailed game plan I felt comfortable with. In accordance with the pricing, I received valuable and individual advice on how to prepare my home prior to going on the market as well as for showings & open houses. The photo showcase was especially complimentary and useful as a marketing tool. No feature was overlooked! My home was sold within 11 days market time and I was thrilled with our offer. I always felt very much an informed part of the process-start to finish, from the marketing, to the pricing, to the home inspection, the appraisal, the closing, and even the packing process, etc. which made for a completely positive experience.
I would wholeheartedly say that the campaign's slogan "no substitute for integrity" was upheld 110%. It is apparent that Carol has a sincere devotion to help gain the highest value of every home she lists.
Carol worked tirelessly to help me find just the right new home as well.
She has truly earned my trust and respect and I continue to recommend her to anyone in the process of real-estate sale or purchase.
With all sincerity.........Becky J. Sullivan - Aurora, IL
---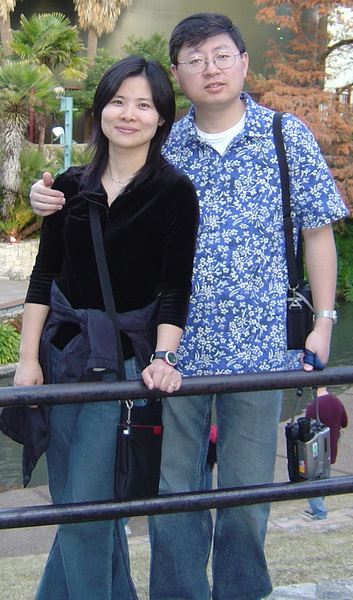 "When we came to Carol we told her it was important for us to first find a home before putting our own home on the market. We had a very clear idea of what we wanted and we were honestly afraid that it would be a long time before we found exactly what we were looking for. Carol worked very hard & was determined to find us our "dream house". We started our search April 30th and by May 8th (9 days later) we wrote an offer on a home that took our breath away! It had everything we wanted!
We were now ready to put our existing home on the market! All we can say is if you want to sell your home quickly for the highest price possible you must see Carol Shroka. She was the key to achieving this! Carol told us we could sell our home "as is" for 1 price or make some recommended changes to get top dollar; we chose to make the recommended changes and amazingly enough Carol and Mike helped us every step of the way! It was a comfort to know we could reach Carol both day and night & that we had her support through the entire process! We were so grateful we had listened to Carol, truly an enthusiastic professional, because we received our first offer within 12 hours of going on the market! We made the choice to get top dollar and we did!
If you want to have the same beautiful, worry-free experience like we did, then work with Carol, you won't regret it!"
Roger & Guanhua Wu - Aurora, IL
Previous
1
2
3
4
5
6
7
Next